Great choice! Installing sod is a great way to have an instant lawn!
It will take a little bit of TLC from you for the next 2-4 weeks, however, but once the sod is established, you will have a beautiful green lawn that you can enjoy!
I love to take my shoes off and and feel the grass on my toes and you will too!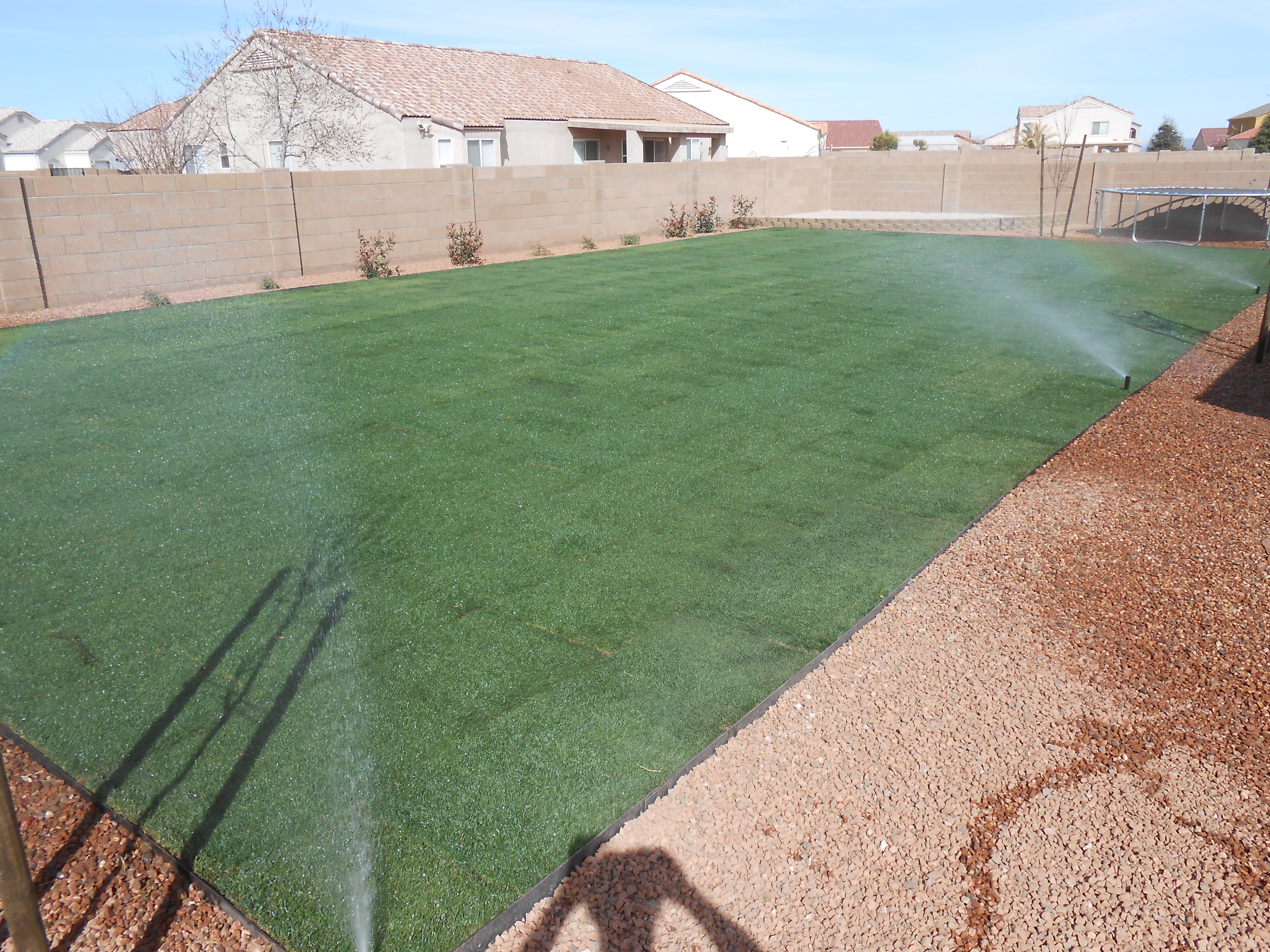 Watering sod is very important
One of the most important things that you can do is to make sure the the lawn is receiving enough water. But be careful, you don't want to water it too much! On average you'll probably water 3-4 times per day for 5-15 minutes per watering. But time may vary depending on the weather and conditions of your sprinkler system.
If you don't have a sprinkler system, you can hook up some sprinklers to a hose and move the hose around every 5-15 minutes or you can pull up a lawn chair and manually water the lawn.
If you see that your sod is drying out around the edges or the pieces have larger gaps between them, it means that the sod is not getting enough water so give it some more! You will know when it is over watered because the water will start puddling. You're aiming to keep the sod moist without it getting too dry before watering and without it puddling. You'll need to keep an eye on it for a couple weeks!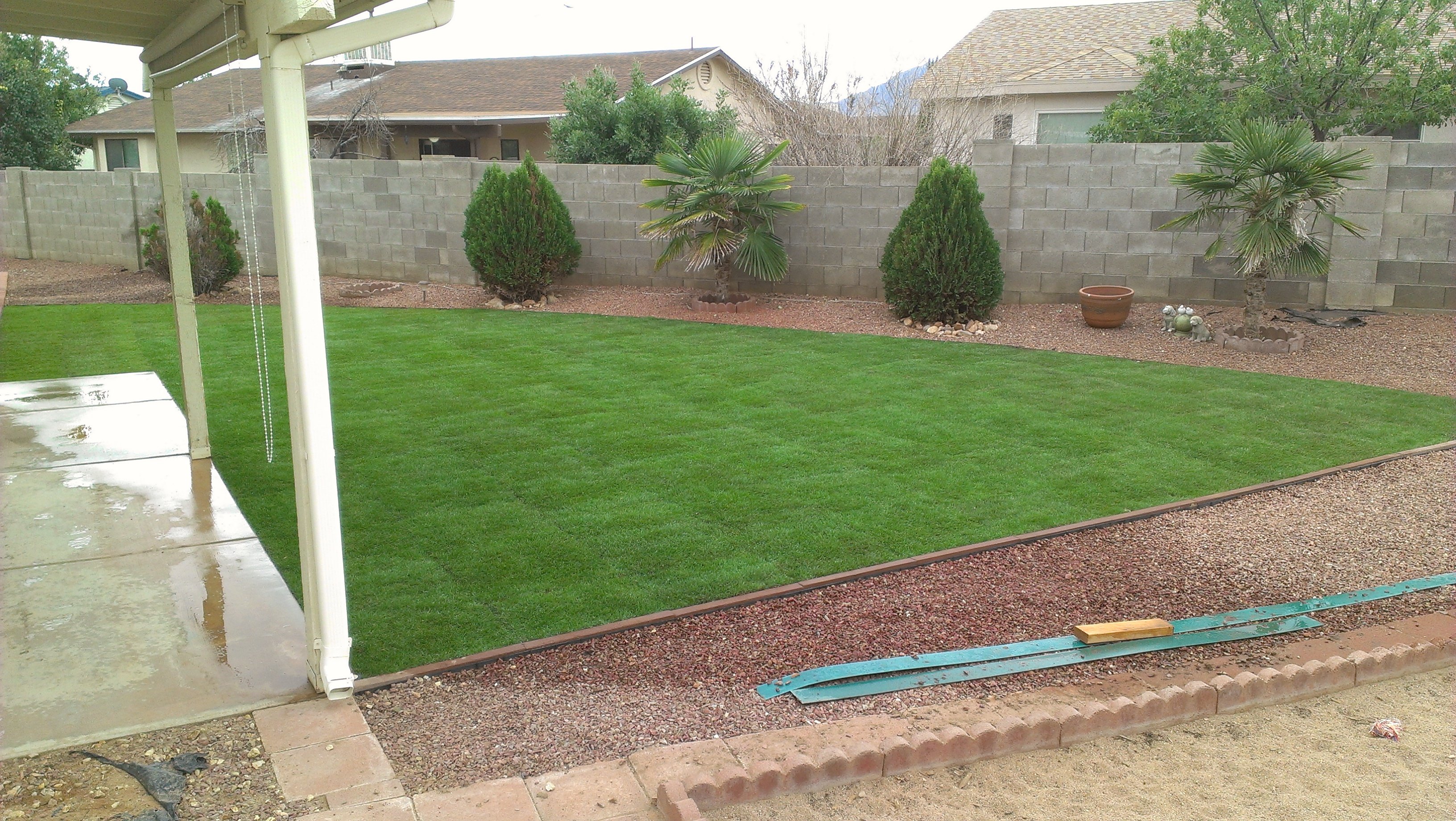 When to mow new sod
As tempting as it to mow your lawn, don't mow it until your lawn is established. This usually happens after a couple of weeks. Once you are able to mow your lawn, don't cut it too short.
For a FREE step-by-step guide, click the link below!
If you ever need any help with yard of lawn care, contact us! We'd love to help make your life a little easier!