When I was young, I remember being at my grandma's house. She was expecting carpet cleaners to come by that day. I remember hearing her talk on the phone with the company. She was asking questions about the vehicle they would be driving and what the men would be wearing. She wanted to be sure she knew what and who to expect when people came to her door. This happened over 25 years ago and as a young girl I often wondered why she was so concerned about that. But, if she was so concerned about it back in the 90's then there should be a concern for it now.
So how does this relate to our motto? We'll get there ;)
Our motto is Quality from the ground up.
And that starts at the very bottom, or the very beginning, or the very first impression.
In the office:
Quality for us doesn't start when we begin a job. It starts when a phone call or email comes in. At Grasshopper Landscaping, it means that you can expect your call or email to be answered during normal business hours. We have office staff available to help with anything needed - questions, consultations, etc. Clients, potential clients, and employees can expect to be treated politely and courteously each and every time they call into the office.
Out in the field:
For our team members out in the field it means that they will be clean cut and professional. They will be dressed in company uniform that have our logo and their name on them. They will be in marked vehicles - so no surprises when they come to your door. (This is what my grandma was concerned about) They will be knowledgeable and attentive to client's properties and concerns. They will follow work orders and checklists and strive to leave properties nice and clean when they leave.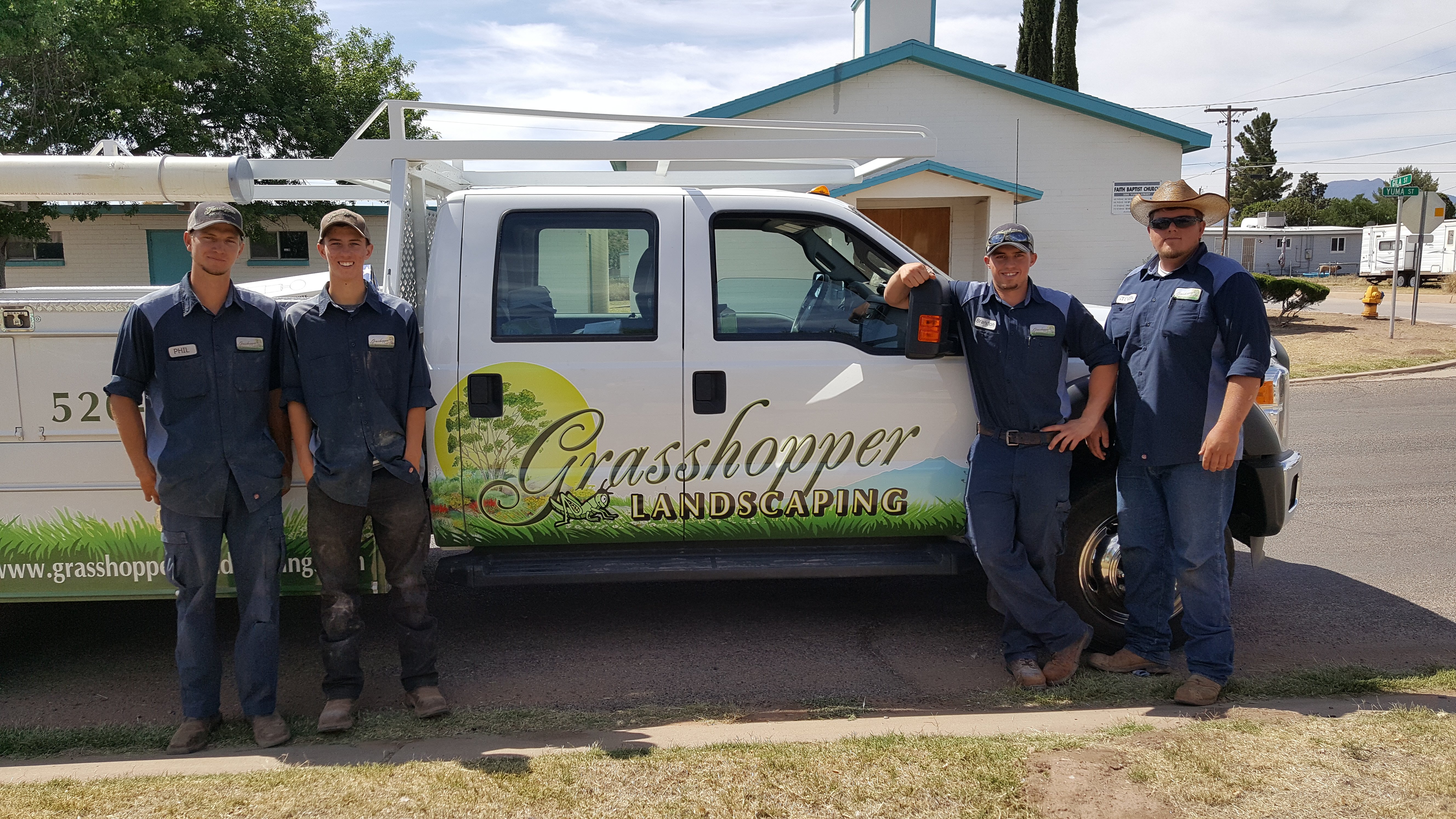 Our goal is to meet and exceed our client's expectations every step of the way!
If you would like more information click below for a FREE pdf of what you can expect when you hire us.