Irrigation is the controlled application of water to plants, crops, or landscapes to promote their growth and health. The design of an irrigation system will typically include components such as pipes, valves, and controllers, as well as sprinkler heads or drip emitters.
Why You Need It?
To ensure that your plants, lawn, and landscape receive consistent and adequate amounts of water, promoting their growth and health while also saving you time and effort.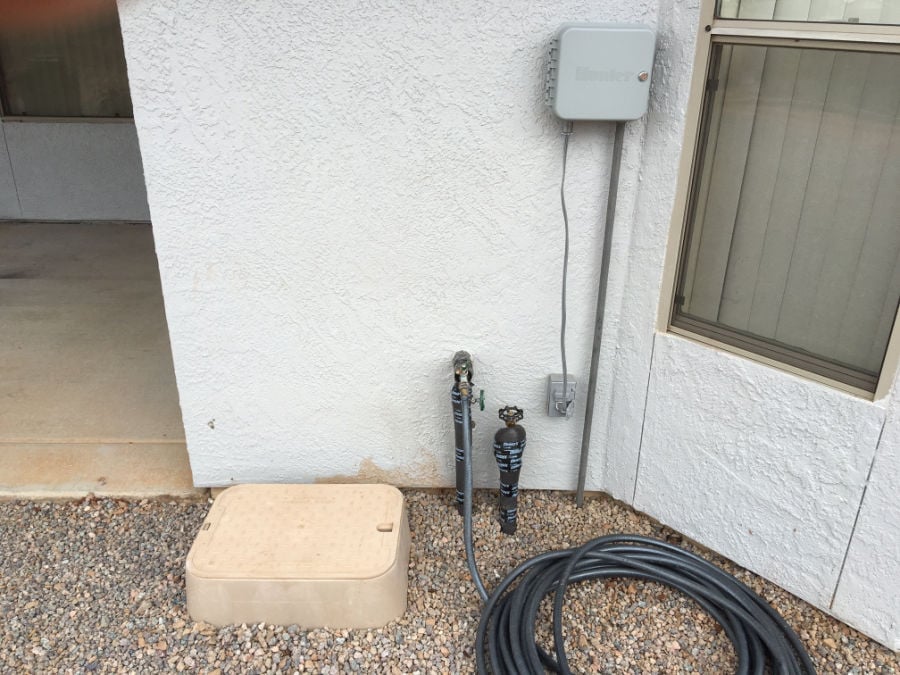 This is a very professional, high quality business. The crew was on time, courteous, and very through. They brought enough men and equipment and knew exactly what to do. No wasted time that could lead to extra charges. Cost estimate was right on. My yard has never looked better. I will definitely use them again for this type of work.
We had Grasshopper do a complete backyard landscape job. This included proper drainage, irrigation and a gorgeous yard! It's exactly what we wanted and we are so excited. It's beautiful. Can't say enough good stuff about Grasshopper!!
Grasshopper staff were entirely professional and flexible throughout the process of changing our yard. They were easy to communicate with and always called and emailed to let us know schedules, check on our wishes, make sure that we were satisfied. In the end, the landscaping work that they did is exactly what we wanted!