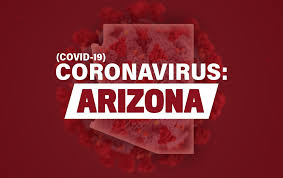 Update:
March 30 - 4 confirmed cases of COVID-19 in Cochise County.
President Trump extends social distancing. Read more here.
Govenor Ducey announces schools will remain closed through the end of the school year. Read more here.
As an essential business, the health of our employees, their families, and our clients is our highest priority.
Additional measures being implemented:
Limit all contact as much as possible by wearing gloves.
Advising employees to avoid touching their face and avoid sharing food/drinks
Employees will not enter the office area
Trucks and equipment will be wiped down
Some employees will drive themselves to the jobsite
Employees concerned or at-risk will have the opportunity to not come to work
All employees are encouraged to practice social distancing and to stay home after work