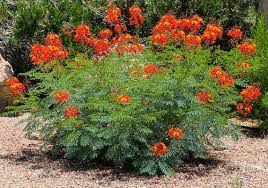 We get so many requests and questions about what plants do best in our area that we decided to compile them all.
Many of our clients want to know what kind of plants they have, and many want to know what the plants look like that we propose to install for them.
With the extended closures and the uncertainty in the world, there is no better time than now to start thinking about creating an outdoor space that will provide you with peace and comfort. And you don't even need to go big either. Just creating an area in your back yard for some things that you enjoy - like an area to read and relax, an area to play in, or an area to entertain in. We can create a space that is just your style. One thing we've learned from 2020 is that things can change in an instant! Who knows if or when another mandate to lockdown and quarantine will be.
One of my favorite places in our yard is our fire pit area. We have many Elderica Pines and Mesquite trees and I love to sit under them and read. This is also a place that I love to sit and visit with family.