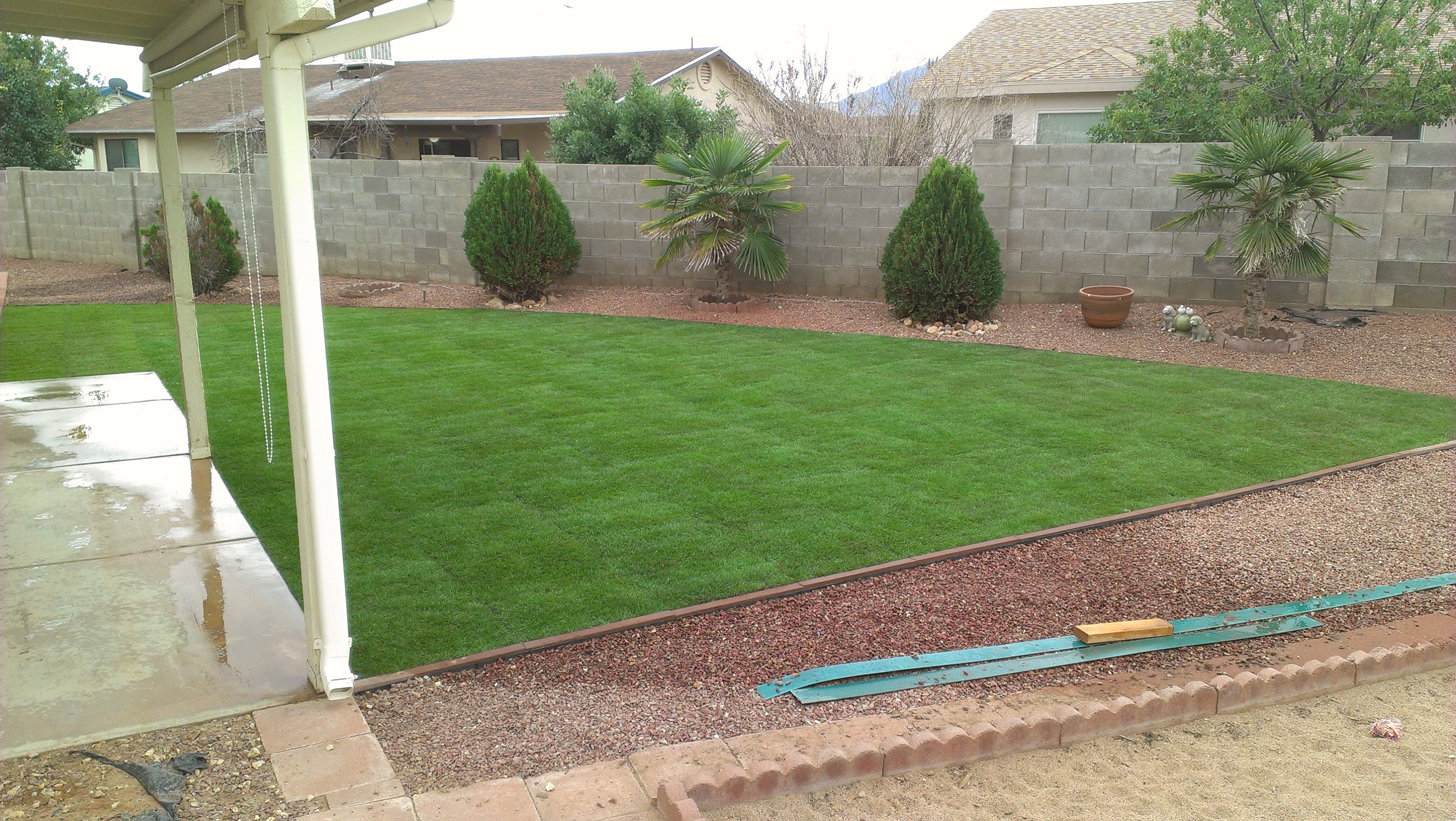 Great choice! Installing sod is a great way to have an instant lawn!
It will take a little bit of TLC from you for the next 2-4 weeks, however, but once the sod is established, you will have a beautiful green lawn that you can enjoy!
I love to take my shoes off and and feel the grass on my toes and you will too!