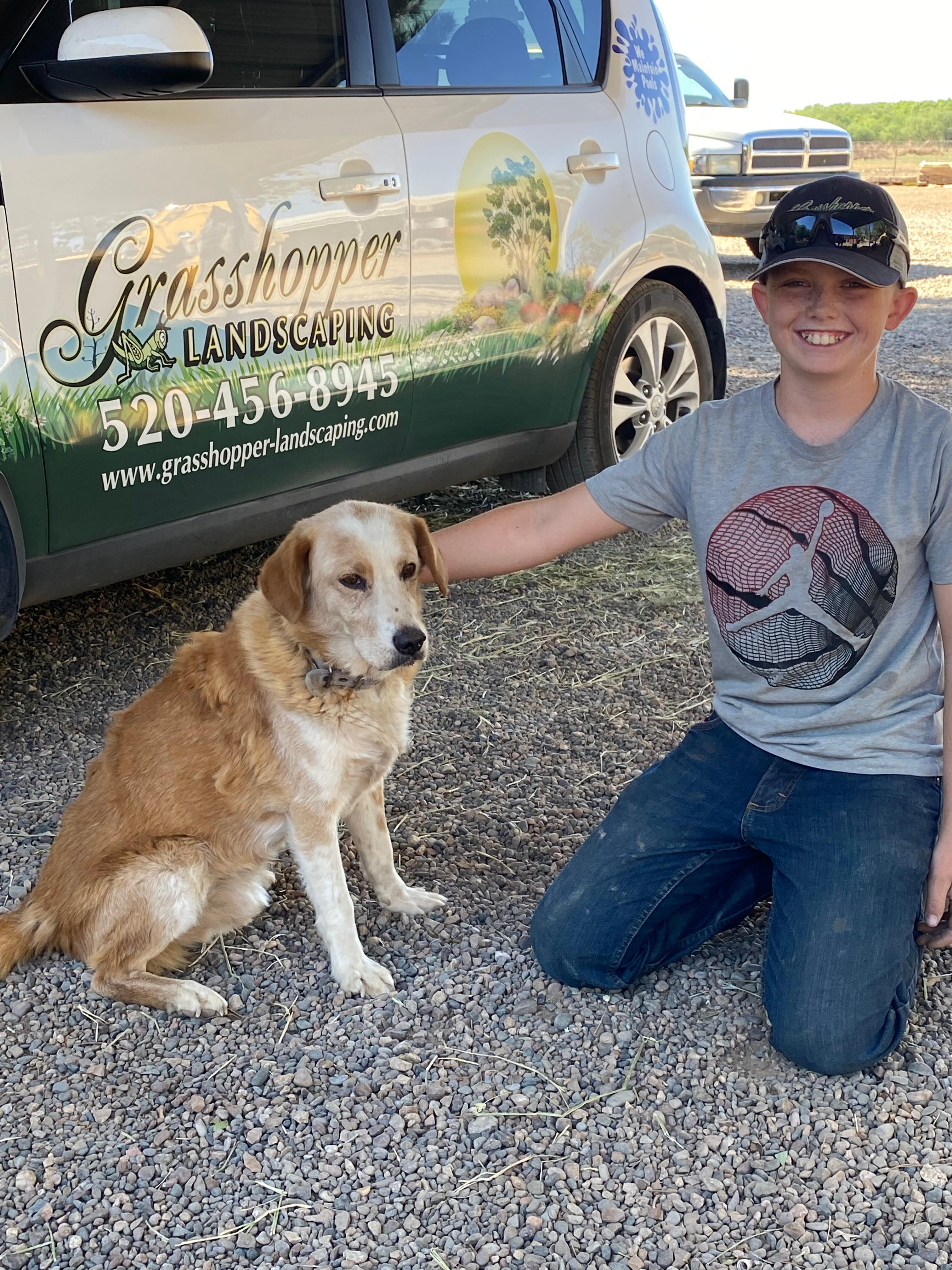 This is Duke (our dog) and Grant (our youngest).
We love Duke! He is such a good dog! We would be so sad if anything ever happened to him or he happened to do something to cause harm to anyone.
Recently our field team members and a customer service rep have had instances where they were servicing yards and have been bit by nice dogs. Dogs that would never bite or hurt anyone. Thankfully none of the instances resulted in scratching the skin or having to get tested for rabies.
Because we love our employees as much as our clients love their pets, we are implementing a dog policy effective immediately. We want the best for our employees AND our clients dogs.
In the event that there is a dog loose in the backyard of a property our team is trying to service and the client is not home to put the dog in a safe location, we will not be able to service the backyard. All efforts will be made to contact the client, however, if unsuccessful, the team will not be able to service the backyard until the next scheduled service date and when it is safe to return. No discounted rates will be given for inability to service the property on the regular date of service. If service needs to be done sooner that the next scheduled date there will be a minimum $25 service call to return earlier. All efforts will also be made in making clients aware of their scheduled service dates to avoid any issues.
If you ever have any questions about a scheduled service - whether it is a one-time job, regular maintenance, or a consult - please contact us! We are here to help you!
Thank you so much for your understanding and cooperation!