Yes..... and no.
We've been giving free estimates for years but effective March 1, 2020 we will have some policy changes that will include charging a small one-time fee for estimates.
When discussing with our team about charging for estimates two companies came to my mind. Costco and Amazon.
Costco, Amazon and membership fees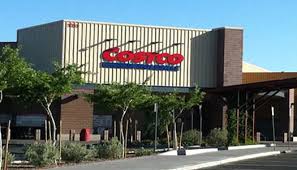 Costco and Amazon are two very different companies than ours but they both have membership fees in common. I pay both of these companies to be a member. At Costco, I pay a yearly membership fee so that I can purchase from Costco or Costco.com. I love being able to buy things in bulk at a better price. My favorites are produce, snacks, maple syrup, avocado oil and a ton more!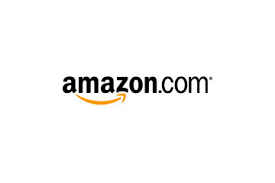 Amazon is the same. I pay a yearly Prime membership fee so that I can get faster shipping on the products that I purchase (plus a bunch of other things that are available but I am underutilizing).
To me, these membership fees are worth it for the value that I receive.
Does Grasshopper charge membership fees?
No we don't. But we do charge an Initial Consultation Fee. Let me explain how this works.
Say you want to get an estimate to remodel your back yard. You can call or email us and set up an appointment with one of our estimators. If you are a new client, there will be an Initial Consultation Fee charged. Depending on where your property is located, the cost would be $55 - $75. Did you know that our estimators have over 35+ years combined experience?
But, when you receive your estimate from us, you will see that we give you a credit/discount for the money you paid and when we do the work for you that Initial Consultation Fee (ICF) is credited as well. You end up getting your money back! Isn't that cool! (see below for more details)
Then, when you want other work done by us, you are never charged a fee again. Wait...what? That's right. As long as you have used our services before, and you pay your bill on time, you are never charged an ICF again. You are now a part of the Grasshopper family!
Breakdown of fees:
Sierra Vista / Hereford / Huachuca City / Palominas / Fort Huachuca = $55
Douglas / Tombstone / Willcox / Bisbee/ Elgin / Sonoita / J-6 / Mescal / Pomerene / Benson / Saint David = $75
Insurance claim estimates = $75 (no credit applied to estimate)
Local Arborist fee = $75 / no charge for maintenance clients (no credit applied to estimate)
15 minutes Irrigation diagnosis = $50
But other companies offer free estimates!
Yes they do. There are many landscape companies in the area, and most, if not all offer free estimates. And they might be a better fit for you. If you are looking to get the lowest price that might be your best option. But other companies aren't always lower than we are. And even if they are lower, you might not get the same quality of work and materials that you would get with us.
However, if you are looking to hire a company you can trust on your property, a company that will return phone calls, a company that will be around, a company that will do great work and do what they say - then contact us!
Here is some more information you might find helpful: